Applicants
Our clients from around the globe recognise that people are the most precious commodity in any industry. Talent Matters. At Miller McKenzie we help the most exceptional individuals in the marketplace find the right opportunity to meet their personal and commercial goals.
Call Today: 01522 370505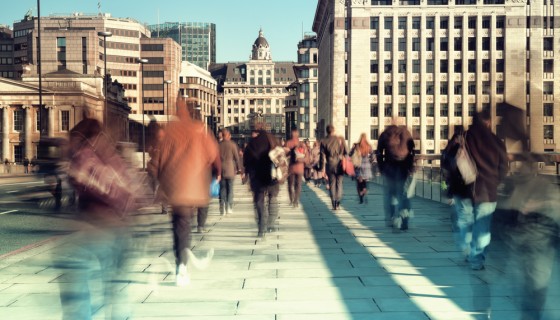 At Miller McKenzie we recruit talented individuals for exciting job opportunities and help people to build long and successful careers.
As a niche recruitment company with genuine specialism in our fields, we have unprecedented access to key-decision makers and are trusted to handle the careers of exceptional individuals that are looking to maximise their potential. We do not list anonymous 'great opportunities' on our website or send out stale emails containing 'our latest jobs' to thousands of applicants, expecting you to do the rest. Instead we work closely with some of the most talented individuals within our fields and pro-actively place people in 'hidden' roles that are most suitable to them. We call this 'high-touch' recruitment and we would not have it any other way.
Over our 20 year history we have established a reputation for candidate care by following three simple principles:
Communication: our priority at every stage of the recruitment process – from responding to emails, returning phone calls to seeing matters through to completion; whether the outcome is good or bad.
Honesty: we never over-promise and under-deliver. We will manage your expectations throughout the process and will not shy away from giving you bad news if and when necessary. Conversely, if we do not think an opportunity is in your best interests, we will never try and persuade you otherwise just to make a fee.
Support: we are behind you 100% of the way. We will listen to your objectives and discuss your career plan in an open and constructive manner. At all times we will ensure that you are entirely equipped to move forward; from assistance with CV drafting, detailed pre-interview preparation and managing your move and integration – we leave no stone unturned in giving you a competitive advantage.
Whether you are actively seeking a new role, are interested in industry opportunities or movements, or are looking for support on how to take your career to the next level, contact us for a confidential discussion on how Miller McKenzie can help, or click your specific industry below to find out more.
We are specialists in:

As the world's pre-eminent Timber recruitment company, we deliver top-performing talent to clients across the entire supply chain: from Investment and Logistics to Manufacturing and Distribution; we cover every aspect of the planet's most sustainable building product.
Continue Reading

We recruit outstanding Operational, Sales and Management talent for some of the most successful companies across the United Kingdom that provide the Timber Windows, Doors, Staircases and Floors that make a house a home.
Continue Reading

We recruit exceptional Operational, Sales and Management talent at every level of the Construction Products sector; working with Manufacturers, Distributors and Merchants to ensure their products are built into the very fabric of the United Kingdom and beyond.
Continue Reading

We recruit experts across the Manufacturing landscape: from Production, Continuous Improvement, Service Providers, Industrial Consumables and MRO (Maintenance Repair and Overhaul) to ensure that our clients have the right talent to keep the wheels of industry turning.
Continue Reading

We have an unrivalled record of recruiting outstanding Business Development, Sales, Marketing and Management talent for the world's most recognised and successful PPE & Workplace Safety companies; the people providing the expertise, products and solutions that allow global industry to maintain a safe working environment.
Continue Reading